What better place to have your child's birthday party than Petland Kennesaw? Let us help you celebrate your child's special day at Petland!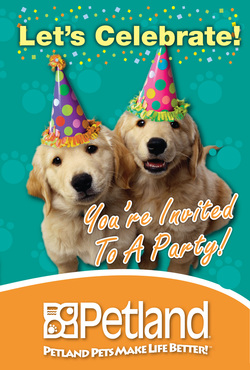 We set up, decorate and direct all the party activities. We even clean up afterward! Of course each of our birthday parties will, of course, include entertainment from our famous Petland pets!
We have party packages to help you get all you want out of your special person's special day! Contact us about a birthday party today!