We love our puppies, and so do you! Nothing will stop us from doing things for them to make them feel happy and loved. Below are some ideas of ways that you can improve their life, and they are much easier than you may think!
Boost Up the Exercise Routine!
Our pups love being active, especially with their family. A jog in the park or a walk through the neighborhood will get your pup's heart beating and tail wagging. Some parks even offer secured off-leash areas, which is a great place for a game of fetch. Regardless of what you do, keeping your fur-legged friend active and well-exercised is a great way to keep them happy.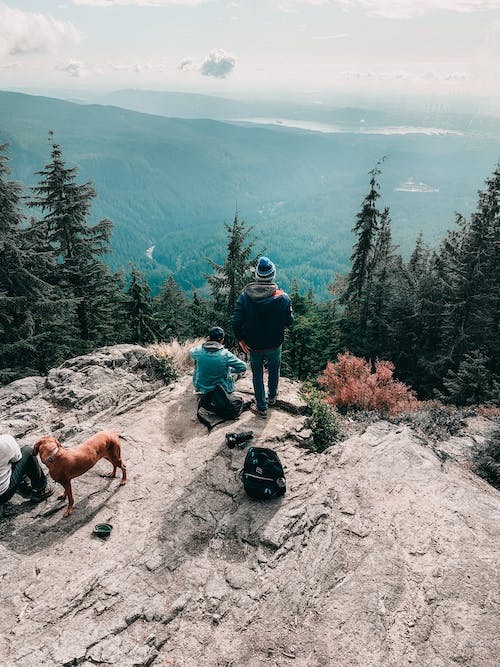 Mental Stimulation
Mental stimulation for your pup is a great way to fight boredom and stay mentally active. Taking your dog to new places and on new adventures is a great way to accomplish this. Instead of just walking your dog for exercise, try playing games that require them to follow commands. This is a good way to keep their mind sharp and happy.
Positive Reinforcement
When training your pup be sure to use positive reinforcement techniques. Your dog wants to make you happy and is generally happy when you are. While training him, be sure to use the same words when they accomplish an act correctly, followed by an extra pat on the back. Your dog can sense the tone in your voice, so using a consistent and upbeat voice when he does good will allow him to sense your happiness and feel the same way.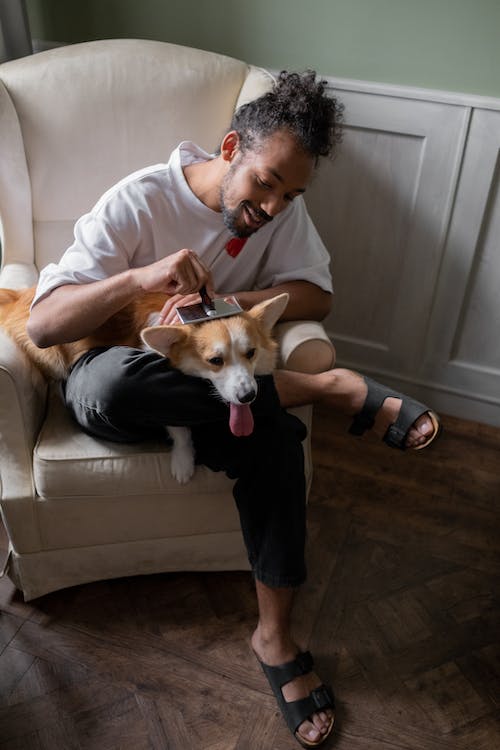 Who doesn't like a good massage? Well, your pup loves them too! Test out different massage techniques for your pup, and when you see one of his back legs twitching, you found the right one! This will allow you and your pup to bond while promoting relaxation. A good brushing of your dog will also accomplish similar results and make him look good too!
Let Them Relax
Many dog owners find it more convenient to keep their pup's collar on day and night. Although this will save you time, collars can cause discomfort if left on too long. Consider removing your pup's collar in the evening before bed so he can relax. A relaxed pup is a happy pup!
Feed Them Well
Properly fueling your pup has many advantages. For one, their overall health. A properly fed dog will look and feel better than a dog that is being fed low-quality dog food. Long-term health also greatly depends on the quality of his food. A treat here and there and fine but feeding your dog twice a day in twelve-hour intervals tends to keep their energy levels balanced.
Grooming is Good
Every dog needs to be groomed. Some breeds require more work than others based on their coats, etc. Daily brushing of your pup is very important as it will prevent stubborn knots and matting from forming. Not only will your dog look better being groomed, but he will feel much better too.
Pay Attention
Your dog seeks your undivided attention. Regardless of how busy your day is, be sure to pay your pup quality attention. That can be lying down together, petting while talking to him, or even teaching him a new trick. Your one-on-one attention with your dog is very important. This will allow him to feel loved and allow your bond to be even stronger.
No matter how you keep your dog happy, know that he relies on you and loves your presence. Taking the time each and every day to show your fur-legged friend love is good for his health and will allow him to know he's special.